The eighteenth-century garden visitor would have heard about an interesting landscape from a journal or salon chatter, gained access by presenting their name at the lodge, and used a sketchbook to record drawings of their experience, for sharing with friends and family once back home. The modern experience is not so very different, except that technology runs unnoticed through it. The visitor most probably has heard about a garden through a membership scheme run with a complex computerized system, or by searching the internet for places to visit in their area. On arriving, they are likely to pay through an electronic payment system, and once exploring the garden will most probably record the experience using a digital camera or telephone, quite likely sharing the images with the world using social media.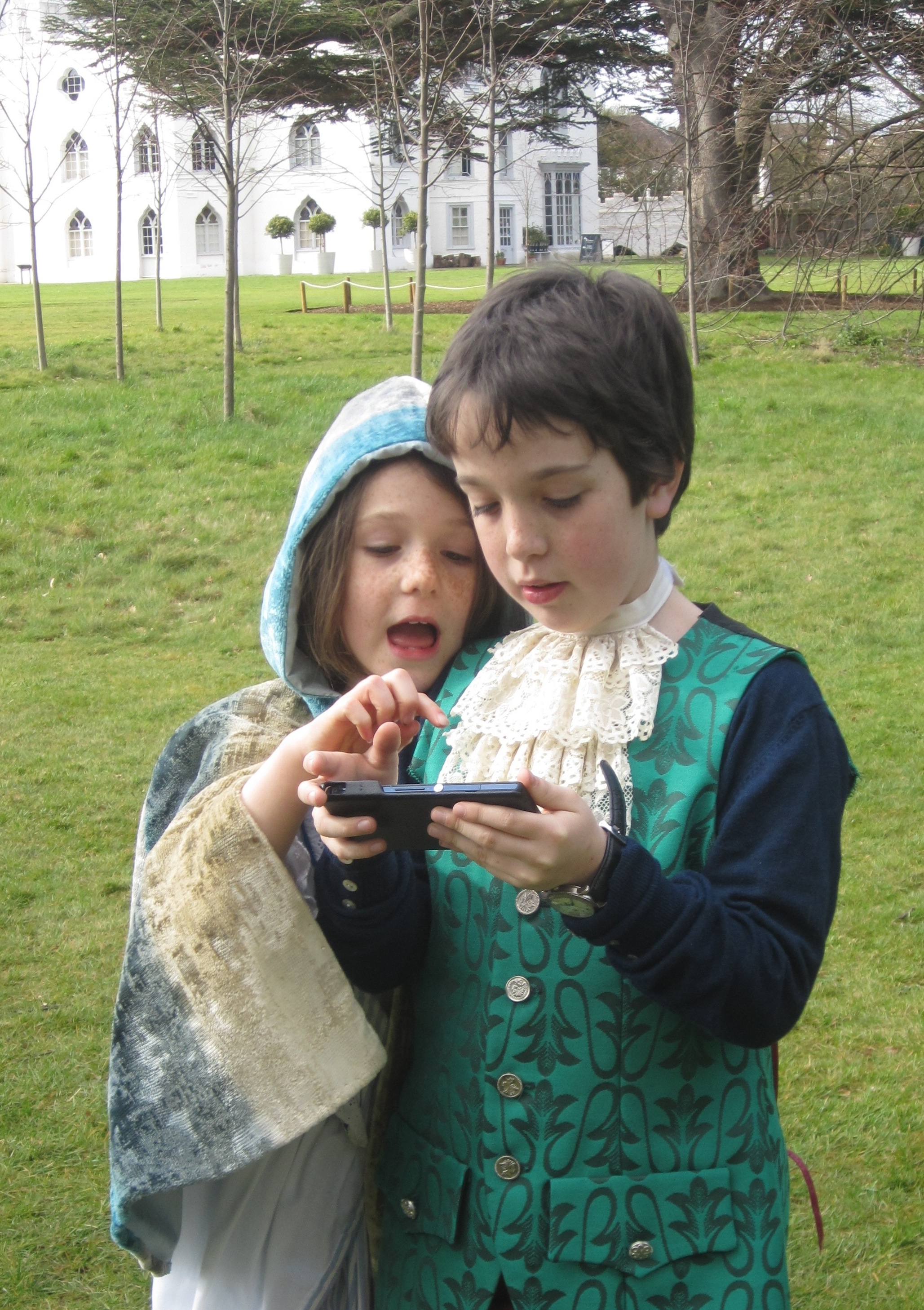 This digital world is something that we can harness and make work for us. Let's remember that we are in a world where 66% of adults own a smartphone, and one in three children (34%) aged 5-15 have a tablet and 42% of adults play digital gaming (all statistics: UK, Ofcom, 2015). Other parts of the heritage and museum world are embracing the digital sphere, for example the British Museum's use of green screen digital technology to allow families of 5 years and upwards to 'dress up' in costumes from throughout history. Using such technology is part of being relevant in a changing world and also gives us an opportunity to engage new generations on their own terms.
I am always in haste to fly home, and as soon as we return put on my walking-dress and away we go to the garden, and though you complain so much of the weather in England, there have past few days but what we have been able to spend some time in the garden. [Mrs Delany to Mrs Dewes, Delville 26 July 1744]
At the moment, historic garden interpretation is rarely anything more than information boards in key spots, a guidebook with a chronological narrative of the garden's development, and a map with which to navigate your visit. This is the case even at sites with hundreds of hours of specialist archive research behind them. It does not take a huge leap to imagine a historic garden visit in which green screen technology allows a child to see themselves in eighteenth-century dress in a banqueting house, a family to meet their eighteenth-century counterparts via augmented reality headsets, or an adult to use their mobile to access a re-enactment of a fête champetre or for a hologram to represent a missing garden building. Even if this is too much, at the very least, surely we can manage an interactive online mobile-friendly guide? Given that none of us want more insensitive interpretation boards or to interrupt the peace of those wanting to commune quietly with nature, we should be embracing the digital world with its non-intrusive engagement possibilities.